Gearing up for your next duck hunting expedition? If you are, there's one crucial decision you'll have to make and that is the type of watercraft to use. Initially, most hunters relied on duck boats. But kayaks are quickly becoming a favorite option, understandably so. Unlike the motorized duck boats, kayaks help you access remote areas. They're also lighter and quieter, allowing you to get close to the birds without spooking them. In today's article, I'll tell you what I think is the best duck hunting kayak, and compare some of your best options so you can choose the perfect yak for your upcoming hunt.
Want to save time and just get my top choice? Well, one that comes highly recommended and my pick as the best duck hunting kayak is the Wilderness Systems ATAK 120.
Although this kayak doesn't come cheap, it has an awesome selection of features to back it up. This sit-on-top yak provides the perfect combination of stability, durability and comfort.
However, if it doesn't meet all your expectations there are other options available. Read on to learn about the best duck hunting kayaks available.
---
My Favorite Duck Hunting Kayaks
Wilderness Systems A.T.A.K 120
Designed with anglers in mind, the Wilderness Systems ATAK 120 is perfectly suited for hunters too. It has massive space for all your paddling and hunting gear and an advanced seat that offers unparalleled comfort. Plus, it's compatible with the Helix MD Motor Drive, which can help you cover a large area in a shorter time.
Ascend H12 Sit-In Hybrid Kayak
If searching for a yak that offers maximum value for money, the Ascend H12 is just what you need. This mid-range priced yak boasts a hybrid design that combines the protection of sit-in with the stability and storage space of a sit-on-top yak. This makes it pretty versatile- whether you're planning a daylong trip or one that lasts several days.
Lifetime Tamarack 120 Sit-On-Top Kayak
If you're working with a small budget, the Lifetime Tamarack 120 fits the bill. At under $500, it's the most affordable duck hunting yak, but I find it's just as capable as higher-priced models. Its high-density polyethylene build provides exceptional durability and T-shaped handles and light profile make it easy to lift and move.
---
PeacefulPaddle.com is reader supported. If you make a purchase after clicking a link, I may earn a commission at no additional cost to you.
Tips for Buying the Best Duck Hunting Kayak for You
Unlike fishing kayaks, it's very rare to find yaks designed specifically for duck hunting. This means you'll have to look for models that contain specific features suitable for this activity.
This can make the entire selection process time-consuming and overwhelming.
So in this next section, I have provided a detailed buying guide to make your search a little bit easier. You'll learn the factors to look for when choosing one of these yaks.
What to Look For When Buying a Duck Hunting Kayak
The main points you should keep in mind when buying duck hunting kayaks are:
Kayak Type: Sit-On-Top (SOT) vs Sit-Inside
One of the biggest decisions you'll have to make is choosing between sit-on-top and sit-inside yaks. Both types have several advantages and disadvantages as highlighted below:
Sit-on-Top Duck Hunting Yaks
Sit-on-top kayaks offer three or four advantages. For one, the majority of these yaks feature wider, pontoon-shaped hulls resulting in greater stability. This really comes in handy for kayakers who like to hunt in cold, windy weather.
Secondly, sit-on-top yaks provide a better vantage point to shoot from, thanks to their elevated seats. Thirdly, these yaks are self-bailing, meaning they allow water to drain easily. As such, you'll never have to worry about getting soaked in water as this can make your duck-hunting experience more difficult.
Lastly, these yaks reign supreme when it comes to storage. Not only do they have more storage space, but also offer easier access to it.
As a bonus, claustrophobic individuals will appreciate the open decks found while kayaking in one of these boats. On the flipside, SOTs are inherently heavier and bulkier. This poses a challenge when it comes to portability.
Sit-Inside Duck Hunting Kayaks
Sit-inside models have their fair share of merits and demerits. One of their greatest benefits entails the tapered designs of their hulls that makes them lighter and easier to maneuver.
Secondly, this type of kayak contains an enclosed cockpit – a feature that minimizes your exposure to harsh, outdoor elements. However, these kayaks are more difficult to get into and out of.
Also, they lack self-bailing ports, increasing the risk of water pooling inside.
Which Is Right For You?
Based on the above, choosing between a sit-inside and sit-on-top yak is not cut and dry. Whichever one you pick, you'll need to make a couple of trade-offs.
What you gain in maneuverability and portability in a sit-inside yak, you'll pay for in decreased stability and less storage space. Similarly, SOTs offer exceptional stability and massive storage space but their bulky structures makes transportation difficult.
Stability
If you're looking for a duck hunting kayak, there's a good chance that you already know how to kayak. This means you know how crucial stability is.
A wobbly or unstable kayak can cause you to fall overboard, leaving you drenched and cold.
For hunters, having an unstable yak hurts your chances of catching prey. If the vessel is tippy, you won't have the stable shooting platform you need to land your shots.
So, how do you know whether a particular kayak is stable? Two things: the kayak's width and hull design.
Generally, the wider the deck and the flatter the hull, the more stability you'll get. Conversely, narrower and more rounded hulls provide less stability.
Durability
When it comes to durability, a good duck hunting kayak should be protected from:
Scratches – hauling your kayak to and from the water, transporting it to your car and maneuvering it through shallow and narrow waterways- all these occasions increase the risk of damage to your vessel. Your kayak is bound to collide with different obstacles; be it fallen trees, rocks, or tree branches.
To minimize the risk of scratches and dents, look for duck hunting yaks made of rotomolded polyethylene. This material has better impact-resistance, which helps your vessel last for the long haul.
If buying an inflatable model, go for one that's made of thick, reinforced PVC. Even with a durable yak, it's wise to invest in a kayak cart or trolley. This way, you can avoid dragging it on rough surfaces as this can lead to premature wear and tear.
Sunlight Exposure – anytime you go duck hunting, there's a good chance that you'll spend a couple of hours on the water. During this time, your yak will remain exposed to the sun's harsh UV rays. Unfortunately, such prolonged exposure to the sun causes the polyethylene material to start degrading. After multiple trips, you'll notice the kayak's color fading and the plastic elements becoming fragile.
To avoid this degradation, look for yaks with an additional layer of UV-resistant coating. This layer offers extra protection from the sun so your duck hunting kayak lasts longer.
Camouflage
Camouflage is another crucial factor to consider when buying a duck hunting yak. Here's the deal, ducks have very sharp eyesight. In fact, these birds can see objects 2 1/2 to 3 times farther than what humans can.
So, if you're thinking of getting a yellow, orange, blue or any other brightly-colored yak, you might want to reconsider. Otherwise, the prey will spot your vessel a mile away, and run for cover.
This is why most duck hunting yaks comes in a dull or camouflage, enabling you to blend in with your surroundings. If you cant find a camouflage yak, dull brown, green and tan colors will also work.
Storage Space and Weight Limit
Another crucial factor that hunters often neglect is the onboard storage space. However, it should be at the top of your checklist as it dictates just how much gear you can carry.
Keep in mind that you'll be carrying hunting equipment in addition to your usual paddling accessories. This means the yak should have plenty of room to hold your paddle(s), ammunition, decoys, lures, baits, shotgun and hunting blind just to mention a few.
The best duck hunting yaks offer multiple storage units in the form of tankwells, watertight hatches, cargo nets, accessory rails, and bungeed decks. This ensures there's enough space for all your items while also helping you to keep everything organized.
When examining the yak's storage space, remember to check its carrying capacity as well. You don't want your kayak to start sinking because it's loaded with too much gear.
So, what's the ideal weight limit? Well, premium hunting kayaks hold up to 500 pounds of weight or more. But anything with a 350-pound capacity will suffice.
My List of the Best Duck Hunting Kayaks This Year
Even though they're not advertised for duck hunting, these kayaks contain unique features that make them great for this activity. They're more stable, have impressive storage space, and come in camouflage colors that blend well with outdoor settings. Here's my roundup of the five top-ranking kayaks for duck hunting.
---
The A.T.A.K. 120 is the smaller version of the more popular A.T.A.K 140. So, you'll get the same high level of customization, stability and versatility but in a more compact vessel.
Whether you're planning to hunt in calm water or go rafting in fast-moving rivers, this kayak won't disappoint. Here's what makes the Wilderness Systems A.T.A.K 120 so special:
Design
The Wilderness Systems A.T.A.K 120 comes in a pretty sleek design with the option to pick from four colors: aqua, steel grey, midnight and mesa camo. For duck hunting though, I'd recommend either the steel grey or camo options as they provide great camouflage.
When it comes to size, the kayak is 12 feet, 3 inches long. This provides a decent amount of space for paddlers and their hunting gear.
However, it is quite heavy, weighing a whopping 86 pounds. Due to this, be ready to ask for help when loading and unloading it. Also, if you plan to trek a long distance, you might want to invest in a kayak cart.
Ease of Use
Its stability is one factor that contributes to this kayak's ease of use. Boasting a width of 35 inches, it's one of the most stable kayaks you'll encounter.
This way, you're able to stand and hunt for hours without worrying about falling over. Wilderness Systems has even incorporated a stand-assist strap, helping you get on your feet quickly when you need to.
The increased rocker is another feature that makes it user-friendly and suitable for duck hunting. This allows the kayak to glide through water effortlessly, regardless of the climatic conditions.
Comfort
If you'll be hunting from inside the kayak, then you'll want tot look for one that offers maximum comfort. Thankfully, the A.T.A.K 120 has the perfect seat for this.
Dubbed the Phase 3 AirPro, this kayak seat contains a honeycomb-vented pattern and 3D foam. These materials work nicely together to increase airflow and maximize comfort. The icing on the cake is the seat's mesh fabric cover that allows it to dry quickly.
Storage Space
If you have first-hand experience hunting duck in a kayak, you know there are several accessories you need to carry. Fortunately, the A.T.A.K 120 has no shortage of storage space.
For instance, the stern has a large area designed for storing duck hunting equipment. The kayak also comes fitted with a detachable pod. This is great for attaching accessories, such as a transducer or battery. Just be careful not to exceed the 400-pound weight threshold.
WILDERNESS SYSTEMS ATAK 120 SPECIFICATIONS
| | |
| --- | --- |
| Length | 12 ft. 3 in. |
| Width | 35 in. |
| Weight | 86 lbs. |
| Carrying Capacity | 400 lbs. |
| Type of Vessel | Hard-shell |
35-inch width offers optimal adjustability
AirPro MAX kayak seat is adjustable and comfortable
Backed by a 5-year warranty
Compatible with the Helix HD Motor Drive for easier navigation
Most Important Take-Away: If you're looking to invest in a feature-packed duck hunting kayak, the Wilderness Systems A.T.A.K 120 is it. It's stable and it provides ample standing space on the deck. It also has an ergonomically-designed kayak seat, guaranteeing maximum comfort.
Where to Buy Wilderness Systems A.T.A.K 120
You can purchase this product at the following retailers:
---
If there's one thing that kayak duck hunters might struggle with, it's choosing between sit-inside and sit-on-top models. On one hand, SOTs offer incredible storage space and stability. On the other hand, sit-inside varieties are lighter and easier to transport.
With the Ascend H12, you won't find yourself stuck between a rock and a hard place. That's because it combines the features of a sit-on-top and sit-inside kayak. Here's what to expect from this hybrid duck hunting kayak:
Design
Noticeably, the biggest selling point of this yak is its hybrid design. You'll enjoy maximum protection from external elements thanks to the enclosed cockpit that's synonymous with sit-inside yaks.
However, you'll also get incredible stability from the hybrid tunnel hull design- a feature that's mostly common in sit-on-top kayaks. Another thing I love about this hull design is that it offers duck hunters more space to move around. You'll be able to set up your blind quite easily and stay hunkered down for hours without experience any discomfort.
Also worth mentioning is the fact that the Ascend H12 comes in two colors: titanium and camo. For duck hunting, camo is obviously the best pick as it allows you to blend into your surroundings.
Size and Carrying Capacity
Measuring 12 feet long, the Ascend H12 comes in a pretty decent size. It's long enough to offer adequate storage space onboard and track well. However, it's not so long that it makes maneuvering or transportation difficult.
But where this kayak truly shines is in its carrying capacity. It's rated for a weight limit of 450 pounds, allowing you to carry all the duck hunting gear you need. Plus, you can keep all these gear neatly organized thanks to the array of storage compartments.
The first storage unit is positioned in the bow, and comprises a hard, floating hatch with tie-downs. There's another large storage area near the stern that comes complete with an adjustable mesh cover to secure your gear. In addition, this kayak is fitted with accessory rails and waterproof saddlebags for extra storage.
ASCEND H12 SIT-IN HYBRID KAYAK SPECIFICATIONS
| | |
| --- | --- |
| Length | 12 ft |
| Width | 32 in. |
| Weight | 76 lbs. |
| Carrying Capacity | 450 lbs. |
| Type of Vessel | Hard-shell |
Hybrid design combines the best of sit-in and sit-on-top kayaks
Offers plenty of storage space
Advanced tunnel design for maximum stability and interior space
Generous weight limit of 450 pounds
Most Important Take-Away: If you're looking for a hybrid yak that's suitable for duck hunting, the Ascend H12 is a strong contender. It's equipped with an exceptional tunnel hull, resulting in a roomy cockpit while improving stability. To add to this, the yak has multiple storage units so you can keep all your gear organized and within reach.
Where to Buy Ascend H12 Sit-In Hybrid Kayak
You can purchase this product at the following retailers:
---
Not everyone is willing to spend $1000 or more on a brand new hunting kayak, especially if they already have a yak that they use for recreational purposes.
Lifetime understands this, which is why they offer a pocket-friendly option. The Tamarack 120 comes in right around $500, which earns it the title of the "most affordable duck hunting yak." But how good is this vessel? Does it skimp on quality or performance? This review will help you answer these questions.
Construction
This is a polyethylene kayak, and it is heavier than those made of composite. On the brighter side, it's low-maintenance and less susceptible to cracking if it hits an obstacle than a composite kayak would be.
The Tamarack's hull is constructed with a higher density polyethylene to guarantee longevity. Better yet, Lifetime has added a UV-resistant coating, offering maximum protection.
Size and Water Handling
When it comes to size, the sit-on-top yak measures 10 feet long and 31 inches wide. As you can tell, it's significantly shorter than the others in this review, and this makes it slower. But what the Tamarack lacks in speed, it makes up for in stability.
The 31-inch width and chine rails give the yak exceptional stability. The best part is that this stability doesn't come at the expense of speed.
The tapered design of the bow enables it to slice through water effortlessly, providing an impressive speed. The Tamarack even has a skeg for easier tracking.
Design and Storage
The Lifetime Tamarack 120 has attracted mixed reviews in the design sector, and rightly so. On one hand, its 10-foot length means there's less onboard storage space compared to its longer counterparts.
However, you'll still get a decent amount of space from the two hatches and bungeed cargo areas in the front and back. Unfortunately, you're limited to a smaller carrying capacity of just 275 pounds.
That said, there are other design aspects that you're sure to love. First off, the kayak comes in a gorgeous camo color scheme that blends perfectly in outdoor settings. Secondly, it's equipped with T-shaped handles both at the front and rear.
Factor in its 51-pound weight, and you end up with a vessel that's a breeze to transport.
Also worth mentioning are the two paddle cradles located on the side. They provide a secure place to store your paddle so that it's not in your way when you're trying to take the perfect shot.
LIFETIME TAMARACK 120 SIT-ON-TOP KAYAK SPECIFICATIONS
| | |
| --- | --- |
| Length | 10 ft. |
| Width | 31 in. |
| Weight | 51 lbs. |
| Carrying Capacity | 275 lbs. |
| Type of Vessel | Hard-shell |
High-density polyethylene build and UV-resistant coating makes it ultra-durable
More compact; hence, occupying less storage space
Backed by a 5-year warranty
T-shaped handles and lightweight profile make for easy portability
Multiple footrest positions to improve your paddling efficiency
Smaller carrying capacity than other kayaks
Most Important Take-Away: If you're looking for an affordable hunting yak, the Lifetime Tamarack 120 is a fantastic choice. It's 10 feet long and 51 pounds heavy, making it among the easiest hunting yaks to transport. However, you can't load it with more than 275 pounds of weight so be careful when choosing the gear to carry.
Where to Buy Lifetime Tamarack 120 Kayak
You can purchase this product at the following retailers:
---
Duck hunting is an activity that often requires you to multi-task. You have to keep an eye on your decoys, steer the yak with your paddle all while getting a hold of your shotgun. If you're not particularly good at multi-tasking – or prefer to have an easier hunting expedition – a pedal-driven kayak is your best bet.
Since this yak is propelled through pedaling, it frees your hands to engage in other activities. This, in turn, increases your chances of having a successful hunt. On that note, you should check out the BKC PK13 Pedal Drive Kayak. Here's a detailed review:
Design and Construction
As you might have guessed from the title, this yak is 13 feet long. This makes it one of the biggest duck hunting kayaks.
The good thing about this is that you'll have plenty of room to set up a vantage point. The bad news? The kayak is more difficult to transport and takes up more storage space.
What the PK13 lacks in portability, it makes up for in stability. Boasting a 33.25-inch width, this kayak is super stable. Whether you prefer to hunt while lying down, sitting or standing, you're guaranteed of a stable platform.
Another feature that contributes to the stability is the sturdy build. This kayak is constructed using roto-molded polyethylene, providing unparalleled resistance to abrasion and impact.
Pedal Drive
The biggest highlight of the BKC PK13 is the pedal drive, allowing you to enjoy a completely hands-free operation. I particularly like how smooth and responsive the pedals are. Just pedal forwards to propel the yak forward and pedal backwards if you want to reverse.
BKC even incorporated some foot straps to secure your feet for maximum pedaling efficiency. As if that's not enough, this kayak comes outfitted with a hand-operated rudder that lets you turn on a dime, literally.
Given the addition of the pedal drive, you'd think the kayak costs a fortune. Interestingly, its price hovers around the $1500 mark. This is pretty cheap considering other pedal yaks cost twice as much.
Storage Space
Although the pedal drive system is this kayak's biggest selling point, its storage space is another feature that sets it apart.
It comes fitted with a massive storage compartment in the rear, complete with bungees to secure your gear. Also onboard the yak are two waterproof hatches with dry bag inserts inside.
Want to go on multiple-day duck hunting trips? There's enough space onboard to fit all the gear you'll need. Besides, the yak can accommodate up to 550 pounds of weight.
BKC PK13 13′ PEDAL DRIVE KAYAK SPECIFICATIONS
| | |
| --- | --- |
| Length | 13 ft. |
| Width | 33.25 in. |
| Weight | 80 lbs. |
| Carrying Capacity | 550 lbs. |
| Type of Vessel | Hard-shell |
Roto-molded polyethylene guarantees optimal durability
Rear cargo unit provides ample storage space
Pedal-drive system provides hands-free operation for easier duck hunting
Hand-operated rudder makes changing the kayak's direction effortless
Requires a bigger storage area
Not the easiest to transport
Most Important Take-Away: In an industry that's filled with high-priced pedal yaks, the BKC PK13 stands out for its affordability. More importantly, this kayak's hands-free operation not only saves your energy but also makes for easier hunting.
Where to Buy BKC PK13 Pedal Drive Kayak
You can purchase this product at the following retailers:
---
There's no denying that kayaks are among the best watercrafts for duck hunting. However, the hard-shell models can be quite heavy with some weighing up to 100 pounds or more.
If you prefer something that is more portable, consider inflatable models like the Sea Eagle 385 FTA FastTrack Kayak. Here's a detailed look at its features:
Setup
Unlike their hard-shell counterparts, inflatable yaks require a bit of time and effort to set them up.
Fortunately, the FastTrack Angler comes with its own pump for a quick and easy inflation. I'd recommend inflating the drop-stitch keel valve first.
This is located just underneath the spray deck. Next, inflate the high-pressure floor and finish with the sides. The entire process won't take you more than 7 minutes.
Deflating this kayak is just as easy. This reduces it into a more comoact form, allowing it to fit in the provided carry bag.
Construction
One of the greatest concern for hunters is the durability of inflatable kayaks. Aren't they more likely to tear when you go over rocky areas?
You won't have to worry about this with the FastTrack Angler as it's designed to offer maximum durability. It's constructed using 2000 denier PVC, which is stronger and thicker than PVC yaks with a lower denier count. This makes the FastTrack almost indestructible.
Still reluctant to buy this inflatable yak for your duck hunting adventures? Perhaps discovering that it has four independent air chambers will put your mind at ease. This ensures that the kayak maintains buoyancy even when one chamber gets punctured.
Also, the kayak floor contains an EVA foam pad. This is meant to provide excellent traction, preventing you from slipping when the floor gets wet.
Water Performance
Inflatable kayaks tend to be more stable than their hard-shell cousins, and the 385 FTA is no exception. Its 36-inch width offers exceptional stability. So, whether you're standing, sitting or lying down, you don't have to worry about the yak tipping over.
Furthermore, this kayak is designed for easy maneuverability. It's fitted with a pronounced keel that helps it cut through wind, currents and waves, at impressive speeds.
This way, you're able to reach those coveted duck hunting spots in no time. The FastTrack Angler also comes fitted with a detachable skeg for improved tracking.
Carrying Capacity
This kayak has enough room for three people, which makes it perfect for hunters who want to bring their buddies or pets along. It has a maximum weight limit of 635 pounds, meaning it can support you and all your gear comfortably.
SEA EAGLE 385 FTA FASTTRACK KAYAK SPECIFICATIONS
| | |
| --- | --- |
| Length | 12.5 ft. |
| Width | 36 in. |
| Weight | 45 lbs. |
| Carrying Capacity | 635 lbs. |
| Type of Vessel | Inflatable |
2000 denier PVC construction provides maximum durability
Inflatable design makes for easy transportation and storage
The floor is reinforced with EVA foam padding to prevent slippage
Four air chambers enhance the kayak's safety
Tandem kayak with a generous capacity of 635 pounds
The carry bag is made of flimsy material
Most Important Take-Away: If portability is your greatest concern when buying a duck hunting kayak, the Sea Eagle 385 FTA is exactly what you need. Once you're done hunting, all you have to do is to deflate, fold and pack in the carry bag.
Where to Buy Sea Eagle 385 FTA FastTrack Kayak
You can purchase this product at the following retailers:
---
Frequently Asked Questions About Buying Duck Hunting Kayaks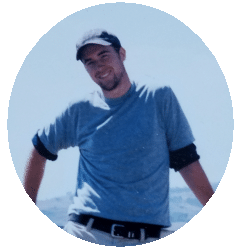 Kayaks are usually the next upgrade for hunters looking for easier portage and stability for their hunting expeditions. Still, if this is your first time hunting in a yak, you might have a couple of concerns.
For instance, are all kayaks suitable for duck hunting?
What advantages will I get from using a kayak instead of a duck boat?
Below, I have provided detailed answers to these and more questions. This way, you can make an informed decision when looking for your next duck hunting yak.
Why use a kayak for duck hunting?
While some hunters have stuck to the traditional duck boat, others have switched to hunting kayaks, and for good reasons. Kayaks offer several advantages, making them a more attractive option for these expeditions. These benefits include:
Lighter and More Portable
Don't get me wrong, I'm not saying that duck hunting kayaks are always lightweight. But when compared to full-fledged motorized duck boats, kayaks are significantly lighter and easier to transport.
In fact, if you opt for inflatable models like the Sea Eagle 385 FTA, you won't have to worry about their portability at all. Simply deflate the yak, fold and pack it in a backpack.
Easy Access to Remote Areas
Thanks to their compact and lighter structures, kayaks allow you to access hard-to-reach areas that would otherwise be inaccessible with boats.
With a kayak, you can reach your preferred hunting destination in no time, be it a marshy area, tiny cove, shallow waterbody or any other remote spot.
Stealthy and Fairly Quiet
Finding the perfect duck hunting spot is just half of the equation. The other half is being able to sneak up on the prey without spooking it off. Fortunately, a kayak is very stealthy.
It's able to slice through water without making a ton of noise. Although the paddling action generates a tiny amount of noise, it's not as loud as that generated by a motor-driven duck boat.
Cheaper
Another reason why I recommend kayaks for duck hunting is the fact that they're cheaper.
As seen from the reviews above, you can buy a hunting yak for as little as $500. If you're looking for an advanced pedal operated yak, you can expect to pay between $1,000 and $1,800.
In contrast, duck boats cost upwards of $5,000.
Multifunctional
The beauty of duck hunting kayaks is that they can be used for more than one purpose.
For instance, if you'd like to fish, all you need to do is rig your kayak with the right accessories – fishing rod holders, fish finders, and the like. Similarly, you can strip it down and use it as a simple recreational watercraft.
What is the best kayak for hunting?
There's no one kayak that's suitable for every duck hunter. So the decision boils down to your needs, budget and preferences.
For instance, if you prefer an inflatable model that's easy to transport, go for the Sea Eagle 385 FTA. However, if you're looking for something that won't break your bank, the Lifetime Tamarack 120 is a better choice.
My choice as the best duck hunting kayak overall is the Wilderness Systems ATAK 120, but whichever kayak you choose, ensure it provides a good balance between stability, durability and storage space.
What are some tips for hunting duck in kayaks?
If you're a veteran duck hunter, some practices will come naturally to you. But first-timers might grapple a little bit before getting the hang of it. So here are some tips to increase your chances of a successful hunt:
Use camouflage – if there's one thing you'll want to pay attention to, it's camouflage. Ducks have sharp vision, meaning they can easily spot items that look unusual in their environment. To avoid giving up your position, consider a kayak-specific blind. Such blinds provide total coverage from the bow to the stern. Plus, they have multiple attachment points in case you want add foliage or grass for better concealment.
Gear storage – a kayak probably won't offer as much storage space as a boat. This means you have to be very deliberate when deciding what gear to bring onboard. Similarly, pay attention when positioning your hunting equipment. You don't want to start looking for your ammo last minute.
Safety – when it comes to duck hunting, don't go for a regular life jacket as it might jeopardize your ability to shoot. Instead, look for adjustable, and flexible PFDs like the Lure Angler by Old Town.
Shooting position – if you'll be shooting your prey directly from the kayak, be sure to position yourself strategically. Avoid shooting in a direction that's perpendicular to the hull. That's because the recoil of the gun can be so intense that it causes the yak to tip over. Instead, strive to shoot within 10 and 2 o'clock positions.
Where is the best place to kayak duck hunt?
When it comes to duck hunting, kayaks come in handy for waters so shallow that you can't use a regular boat. Places like this may include ponds, creeks, and small bays.
One place where you shouldn't use a kayak for duck hunting is on a large, open body of water.