Stand-up paddle boarding is a modern take on surfing that combines the relaxation of a paddleboard, and the adventure of a surfboard. Just like any sport, having the right equipment is important to ensure safety, comfort, and a good time overall. Keep reading to find out the best SUP brands.
If you want to get a stand-up paddle board, you should know about the best SUP boards. You will also want to avoid some that don't last or are poorly reviewed.
Today, I'll reveal the best sup brands for stand-up paddleboards based on quality and popularity. I'll even share the best-selling products from the most trustworthy SUP brands to get you started on your stand-up paddle boarding adventure.
Let's dive in!
PeacefulPaddle.com is reader supported. If you make a purchase after clicking a link, I may earn a commission at no additional cost to you.
Does Your Paddle Board Brand Matter?
The first thing you may be asking is if brands really matter. The short answer is yes, but probably not for the reason you think.
Buying from a reputable brand means you are purchasing from a brand that takes care of their reputation.
The way these brands do that is by making sure their products are of high quality, constantly evolving, and in compliance with standard safety protocols.
In short, big brands are big brands for a reason.
Top Stand Up Paddle Board Brands
Here, we have compiled a list of some of the best brands to shop for stand-up paddle boards.
Some brands on the list are known for their various water sport equipment, while others specialize in stand-up paddle boards alone.
Whatever you're specifically looking for, we've got you covered.
Bluefin SUP
Founded in 2013, Bluefin SUP was originally in the business of manufacturing kayaks. Eventually, the company underwent rebranding and now is one of the top brands for high quality stand-up paddleboards at affordable prices. 
Bluefin offers a variety of different types of stand-up paddleboards for all occasions. From entry level boards to heavy duty boards built for adventure, Bluefin has it all.
If you're looking to purchase your first stand-up paddleboard from Bluefin, I highly recommend the Bluefin Cruise. It's one of the brand's best sellers, and for good reasons!
The best thing about the Bluefin Cruise is that it comes in different sizes, so you really get to choose the best for you. Made from durable ESL and PVC, the Bluefin Cruise comes with a fiberglass paddle. 
Additional optional attachments include an attachment for an SUP seat, or even a GoPro mount for those looking to document their adventures.
Red Paddle Co
If you are looking for an inflatable paddleboard, Red Paddle Co. has got you covered. Founded in 2008, Red Paddle Co was one of the first to innovate and really master the art of the inflatable paddleboard.
With its unique designs and high end technology in production, Red Paddle takes the lead when it comes to inflatable stand up paddleboards.
Red Paddle Co has a variety of different inflatable paddle boards to choose from.
There are several different SUP sizes and varieties made from different materials. The best one for you will depend on the kinds of activities you have planned.
The company's best seller is the 10'6" Ride MSL Inflatable Paddle Board. 
If you are a beginner looking for a stable board that is easy to maneuver and lightweight at the same time, this one is definitely for you.
Red Paddle Co makes use of its patent MSL technology, or Monocoque Structural Laminate, which ensures high durability and creates a board made to last through the roughest of conditions.
This makes it the perfect board for beginners and experienced paddle boarders alike.
iRocker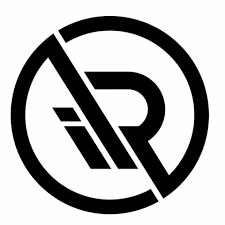 iRocker was founded in 2013 and is well known for its all-around paddle boards.
And when I say all-around, I really mean all-around. Their boards sport simple, easy-to-understand designs that are very beginner friendly.
iRocker makes stand-up paddleboards for all occasions, including fishing, yoga, and even for kids.
As this company has so many different paddle boards to choose from, you may find it a bit tricky to decide on the best one for you.
My recommendation? In most cases, I'd say go with the bestseller from the ULTRA collection. This is the iRocker All Around Ultra 11' Inflatable Stand-up paddle board.
The ULTRA collection offers ultra lightweight paddle boards. The SUPs are made for a variety of occasions. One of the best things about iRocker is that when you purchase this board, you get everything you need.
With the iRocker All Around Ultra 11′ Inflatable Stand Up paddle board, you get the paddle board itself, a backpack, a 5-piece paddle set, a 10′ coil leash, 2 flip lock fins, and a 12-volt electric pump.
Talk about bang for your buck! That is no surprise, as the iRocker is known for its affordability.
ISLE Paddle Boards
If you are looking for a brand that has more versatility, ISLE is for you.
This brand was founded in 2004 with the motto, "Better in Balance". This holds true in the fact that ISLE creates exceptional balance with their hybrid and SUP boards.
One thing that makes this brand really unique is how it creates hybrid boards that combine features of the traditional stand-up paddle board (SUP) with those of a kayak.
The ISLE Switch iSUP/ Kayak Hybrid is a board with a design that is ahead of its time, and you can only find it with ISLE. The duality of this paddle board is that it works great either way.
As a paddleboard, it is extremely lightweight, weighing in at 19 pounds, with great stability and maneuverability. 
As a kayak, the board is also highly stable, functional, and easy to maneuver. It's a great 2-in-1, and it definitely offers great value for the price.
BOTE
While on the topic of 2-in-1 products, Bote is a family-owned stand-up paddleboard (SUP) brand that combines the stability and reliability of a boat, and the simplicity of a stand-up paddleboard.
If you're looking for a one stop shop for all things watersport related, BOTE also has great options for kayaks, floats, coolers, and other accessories to make your adventure worthwhile. 
BOTE specializes in both inflatable paddle boards, and non-inflated boards made for more rigorous courses. They have a great variety to choose from, including paddle boards for kids.
I'd recommend taking a look at their premade packages to get the best value.
The HD Aero Bug Slinger Inflatable Paddle Board set by BOTE includes an 11'6" inflatable paddle board, a 3 piece adjustable paddle, a 10" removable aero center fin, a pair of Slide-In Aero Rac Receivers, a Removable Aero Paddle Sheath, an Aero Repair Kit, a Hand Pump, a Travel Bag, a BOTE Inflatable Belt PFD, a Tackle Rac, a KULA 2.5 Cooler, and a Coiled Leash.
This set is the best value and and the most innovative option, as it really brings together the idea of a fishing boat with the simplicity of a stand-up paddle board.
Goosehill Sport
If you are looking to support a smaller, up and coming brand, you'll probably want to take a look at Goosehill Sport.
Founded in 2010, Goosehill Sport prides itself on being innovative with its sleek, simple, designs at an affordable price.
Some of their best sellers include their line of inflatable paddle boards. You can buy accessories on the company's site that will truly customize your paddle boarding experience.
One of their best sellers comes from their all-around line, the All Around 10' Inflatable Paddle Board Goosehill Sailor Stand up Paddle Board.
As the name suggests, it's a 10 foot long inflatable paddle board that gets the job done in a variety of settings. You can use it for different purposes, such as fishing, yoga, and touring on rivers, lakes, and oceans.
This board's versatility makes it a crowd favorite. It's also relatively inexpensive compared to other all-around paddle boards available on the market.
Thurso Surf
Thurso Surf is a brand geared towards the more experienced paddlers looking for something more rigid to accompany them on their adventures.
This brand was founded in 2016 with the intention of creating versatile paddle boards for different occasions. 
On their website, you will find their different board categories such as their all around boards, to their yoga boards. They even specialize in kids and youths boards at different sizes.
What sets Thurso Surf apart from the other brands is its dedication to innovating on the paddles themselves. Thurso Surf has a variety of uniquely crafted paddles, such as its Carbon Hybrid Paddle and Carbon Elite Paddle.
The Thurso Surf Water Walker 126 All Around Stand-up Paddle Board is the top pick from Thurso Surf SUP. It is sleek, reliable, and has great stability for paddlers.
It's stable and buoyant enough to hold more than one. This is great if you're bringing a child or a pet with you. 
If you are looking for a board geared more towards carrying a higher capacity, the Water Walker also comes in a bigger version. In the Thurso Surf Water Walker 132 All Around Stand-up Paddle Board you get great quality in a bigger package.
This option is more adept to holding more than one paddler at a time. And it does so without sacrificing its ease of glide and versatility across different courses. 
Glide SUP
Glide SUP is best known for its durability. Aside from making high quality stand up paddle boards for all occasions, Glide SUP is a brand that takes its marketing to the next level in terms of audience engagement. 
You can find their vlogs on YouTube by searching for Glide SUP. Also, you should take a look at their web series, "Will it Break Wednesday." Here they put their boards through the ultimate tests.
Not only are these videos entertaining, but they're also a testimony to how durable their paddle boards actually are.
While Glide SUP has a wide range of inflatable boards on the market, they also have a great line of hard boards. Their Retro All Around hardboard is the perfect stand-up paddle board for all occasions.
This board is made to last, whether you stick with calm waters or brave the rapids.
It features GSS coating for maximum durability. It also includes a concave board bottom with hand railing.
This board supports safety as much as it does fast gliding across the water.
It's a bit pricier than some other options, but this company's hard boards are worth every penny.
SUP Brands to Avoid
Now that I've talked about some of the leading stand-up paddle board brands currently on the market, let's go over a few that you may want to avoid.
In many cases, the right brand for you will just be a matter of preference. However, there are a few things that may lead you to decide to avoid a brand.
Based on factors such as customer reviews, durability, stability, and overall quality, we have put together a list of SUP brands that customers tend to dislike.
SUP BRAND
WHY CUSTOMERS DON'T LIKE THEM
Wavestorm
– Poor tracking
– Difficulty with stability
– Fast wear and tear after minimal use
Best Way
– Poor tracking
– Loss of balance and stability
Solstice
– High price
– Poor tracking
– Not durable
Final Thoughts: Choosing the Best SUP Brand for You
If you're new to the SUP market, it can be tricky to figure out the best paddle board for you. After all, there are so many options available.
The first step to identifying which SUP brand will suit your needs best is figuring out what you're looking for in a SUP.
By reading this list of the best SUP brands, I hope you're able to narrow your search. And when you're ready, grab a SUP from one of these brands for your next paddling adventure.